During my stay in Boston, i felt the need to dedicate a space in my musical journey to bring music to people who are not exposed to it or have a very limited access to it. Coming from a non-musical family, i consider myself very fortunate and lucky to have had the chance to live through such a beautiful adventure in the music world. I should thank my mother who gave me the option to start lessons and my first piano teacher, Alain Raës who taught me piano but also transmitted his love and passion for music. I take it as a duty now to find all ways possible to bring this love for music to All.
At New England Conservatory, i had the chance to be chosen for a fantastic fellowship program called the " Community Partnership Program". It was life changing experience and the best training possible for my quest. Through that program, i got to work on different way of programming and presenting. I had the opportunity to perform for a wide range of audiences ( from state college students to retirement home, or shelter for homeless women )
This program gave me strength and inspiration to start being involved in projects on my own. I started to play in Hospitals in NYC through "
Musicians on Call
" , in a drug addict rehabilitaion center in Brazil called "
Lapidar
", and other projects like Molly Carr's"
Project Music Heals Us
" , Kim Kashkashian's " 
Music for food
" or  Itzhak Perlman's "
Perlman Music Program Suncoast Residency
".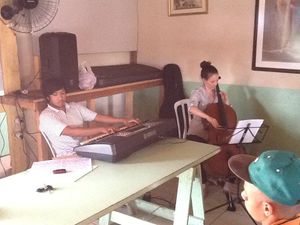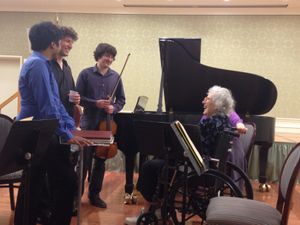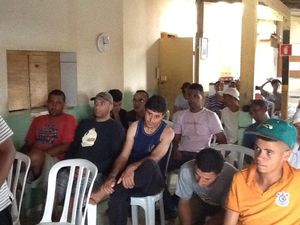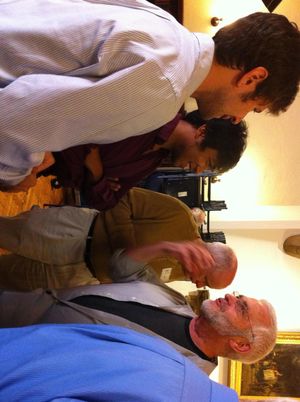 Two of my main personnal projects are the following :
Groupmuse
:
Boston 2010 : with a group of friends, among them Tommy Boyton and Brendan O'donnell to name a few, we started to have informal chamber music house parties at our dear friend's place, Cristian Budu. He lived on Linden street, his house became  the legendary " Linden Hall". Through word of mouth it became a very popular and crowded venue for the whole 20'something Boston community. I was playing with whoever needed a collaborator and quickly became the " house pianist" . One day, my dear friend Sam Bodkin showed up and had this vision: classical music should be spread for people our age through doing the same type of events in many more houses.  The tool is a social network that directly connects musicians ,hosts and audience members who all want to have a great time, with great music in great company. Groupmuse was born.
More about it here :
here
The Love and Friendship Orchestra
:
Through playing with everyone at " Linden Hall", i gathered a great group of musicians together with the perfect spirit to bring music to audiences of our age. I decided to create an orchestra and bring the vibe of a chamber music house party into bigger spaces. The orchestra has a very different approach to the concert, the musicians are much more responsible to engage with the audience.
More about it  :
here