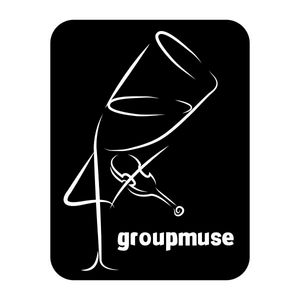 We all crave shared experiences with real people, in real life, offline. Groupmuse is a platform enabling communities to come together around great art; an online social network that connects young classical musicians to local audiences through concert house parties. Share the great masterpieces of music with old and new friends — in your living room and throughout your city. Because art is better with your friends. Because music can't hear itself. Because we need to feel together. Groupmuse. Be Alive.
Groupmuse's origins can be traced back to the Allston apartment of pianist Cristian Budu, in 2010. There, musicians from New England Conservatory would gather for chamber music house parties that would rattle the rafters with the sweet sounds of Brahms late into the night. Groupmuse founder Sam Bodkin was lucky enough to be invited to these concerts, refined the idea while working for the Boston Symphony Orchestra, and put on the first groupmuse in January of 2013.
Every week, the Groupmuse platform brings hundreds of new listeners to classical music. With over 300 events in the last year, we've been featured in TIME, the Guardian, the Boston Globe, NPR, and many others. It's always free to host a groupmuse and we can adapt to any size space. Just set the number of guests you'd like to have over, reserve some spots for your friends, and our platform connects you to area musicians. Our new program, Groupmuse at Work, provides an exciting opportunity to infuse any company's culture with the great masterpieces of art. Like all groupmuses, these experiences are characterized by warmth, depth, and inspiration. They help employees engage and bond as only profound and shared experiences can.